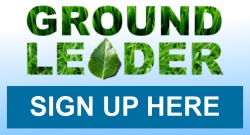 Phone: 0843 289 5770 or freephone 0800 009 6848.
To email us, please complete the contact form below, and hit the 'submit' button. Your details will be handled in strict confidence.
For support / guidance materials, see our resources page.
Alternatively email us at admin@groundleader.com. To make a support enquiry go to the 'My subscription' page within Groundleader and follow the instructions there.
Groundleader, Toolfleet, Vibecalc and Lawncalc are trading identities of Groundleader Ltd. Registered address: 5a Gremista Industrial Estate, Lerwick, Shetland, Scotland, ZE1 0PX. Company Reg SC517182. Managing Director: Peter Gear FCMI. VAT reg 281381794. "Groundleader" is a trademark of Groundleader Ltd. Phone: 0843 286 5770 / 0800 009 6848.